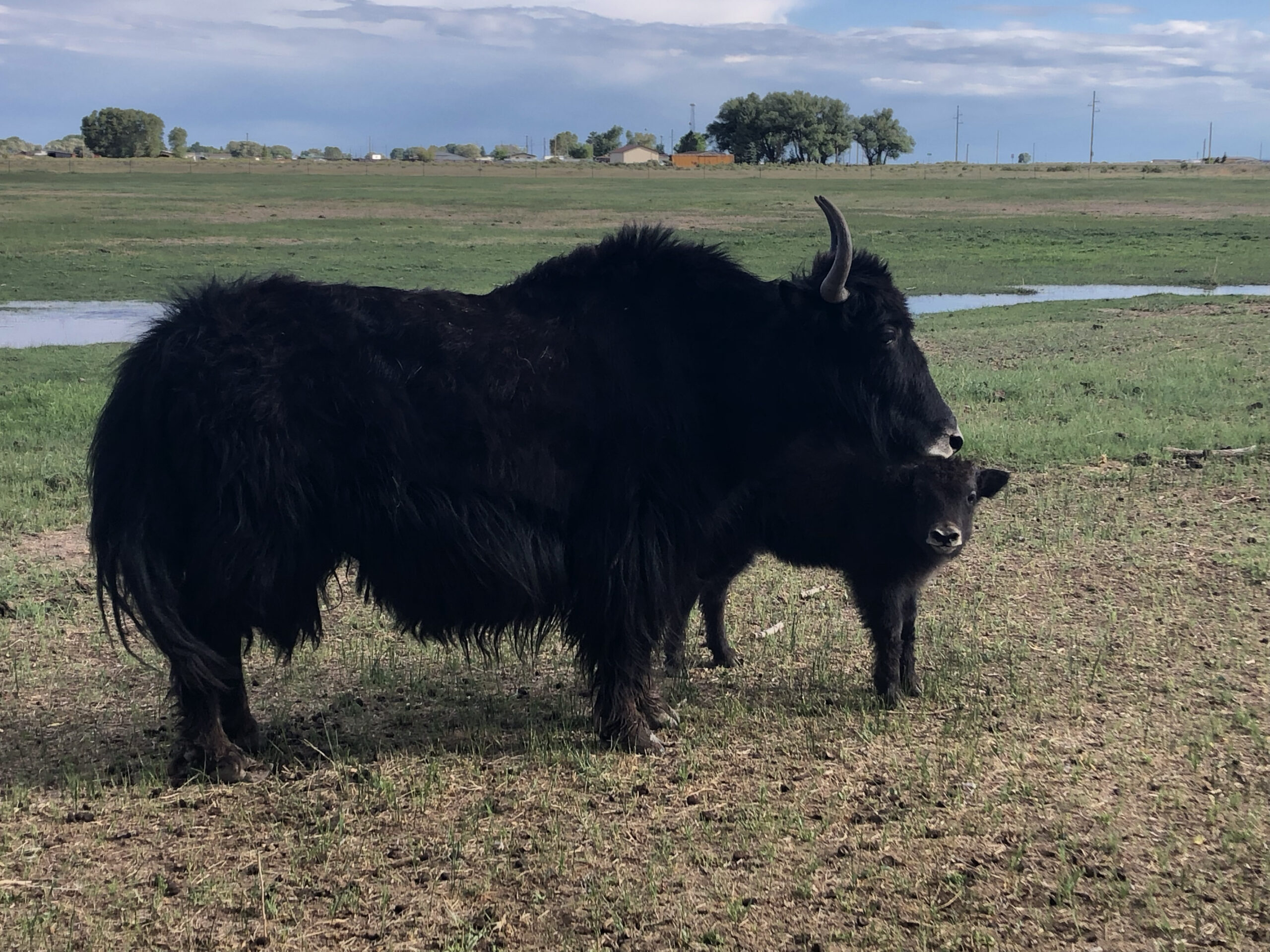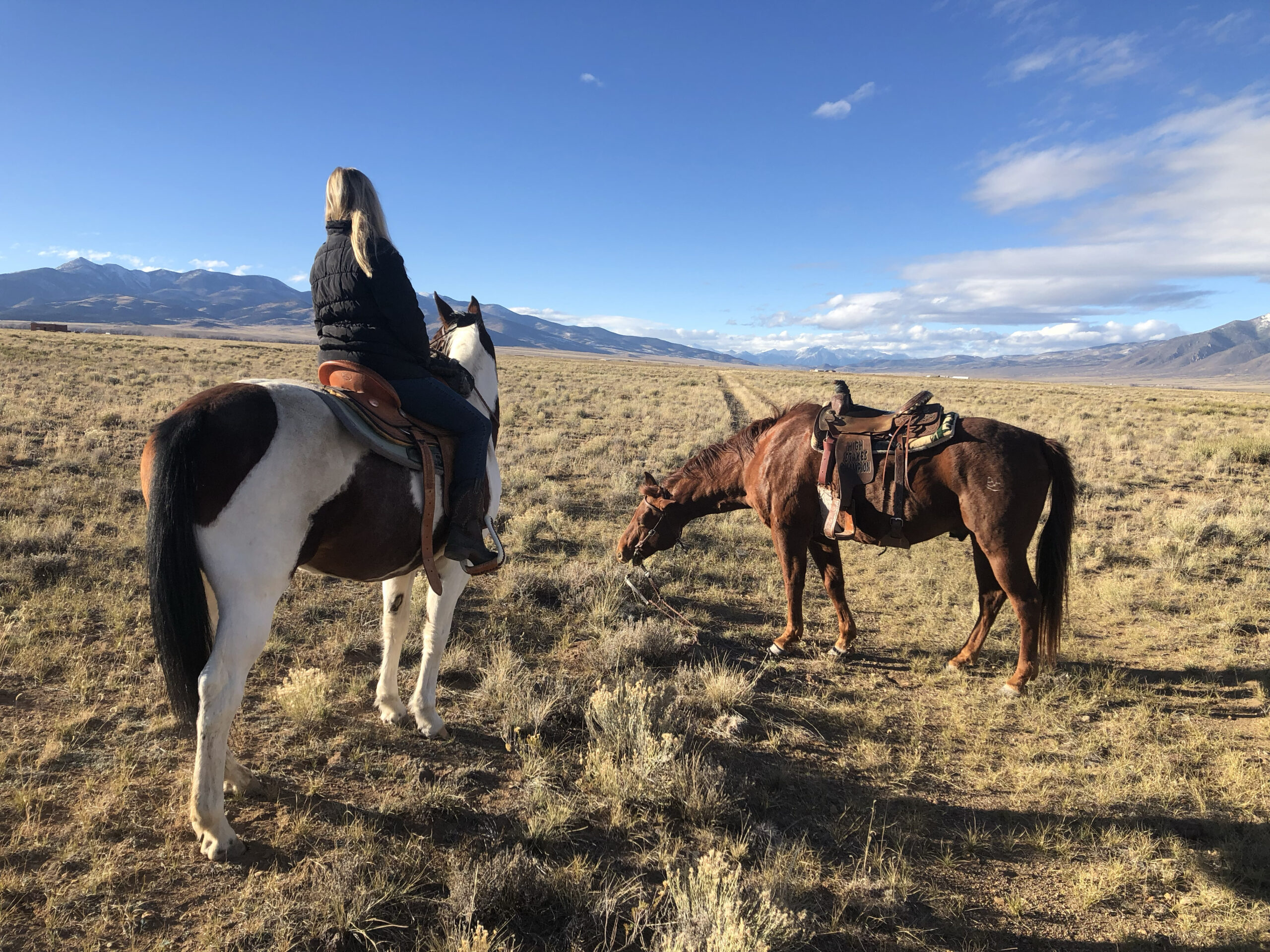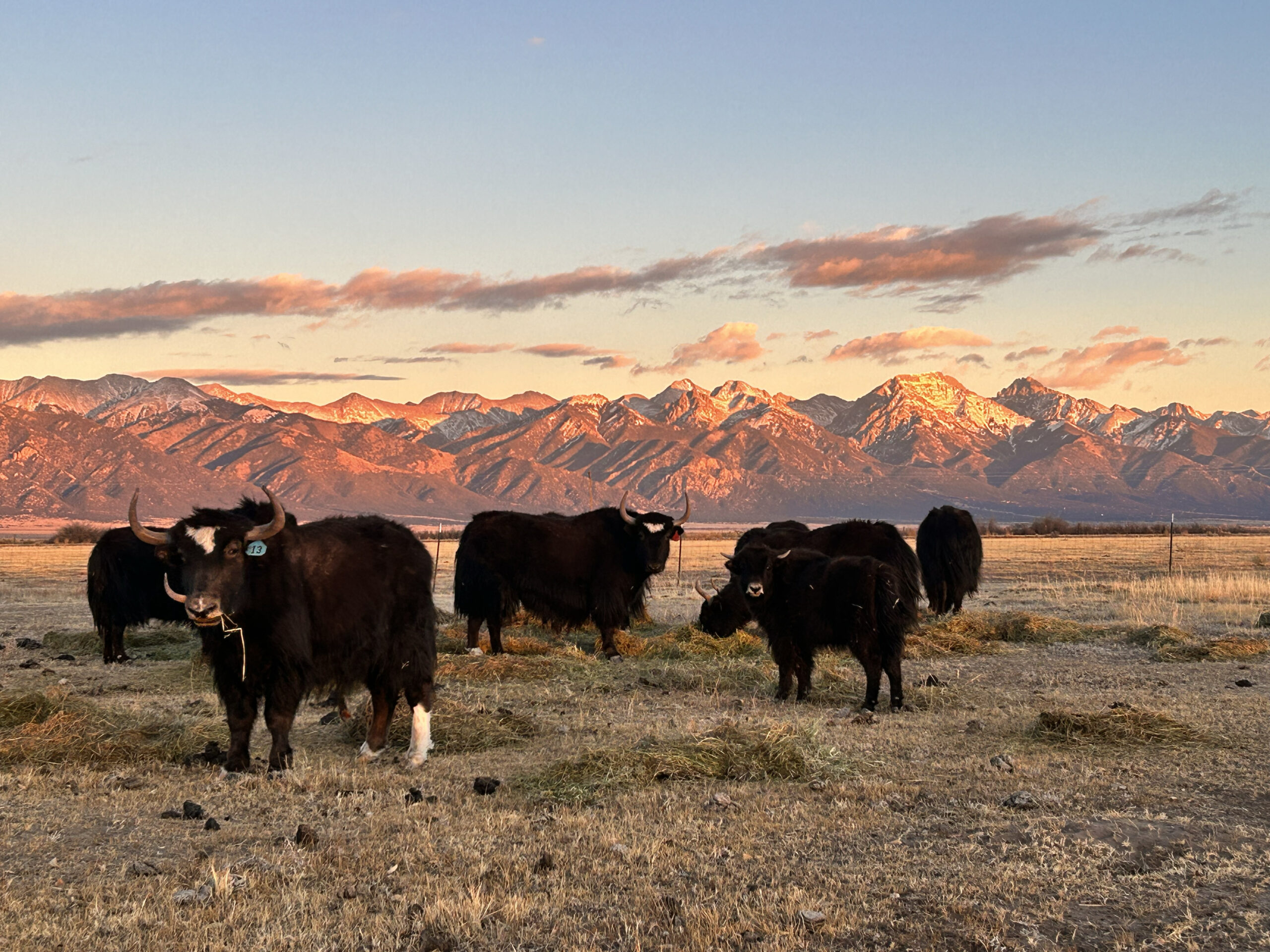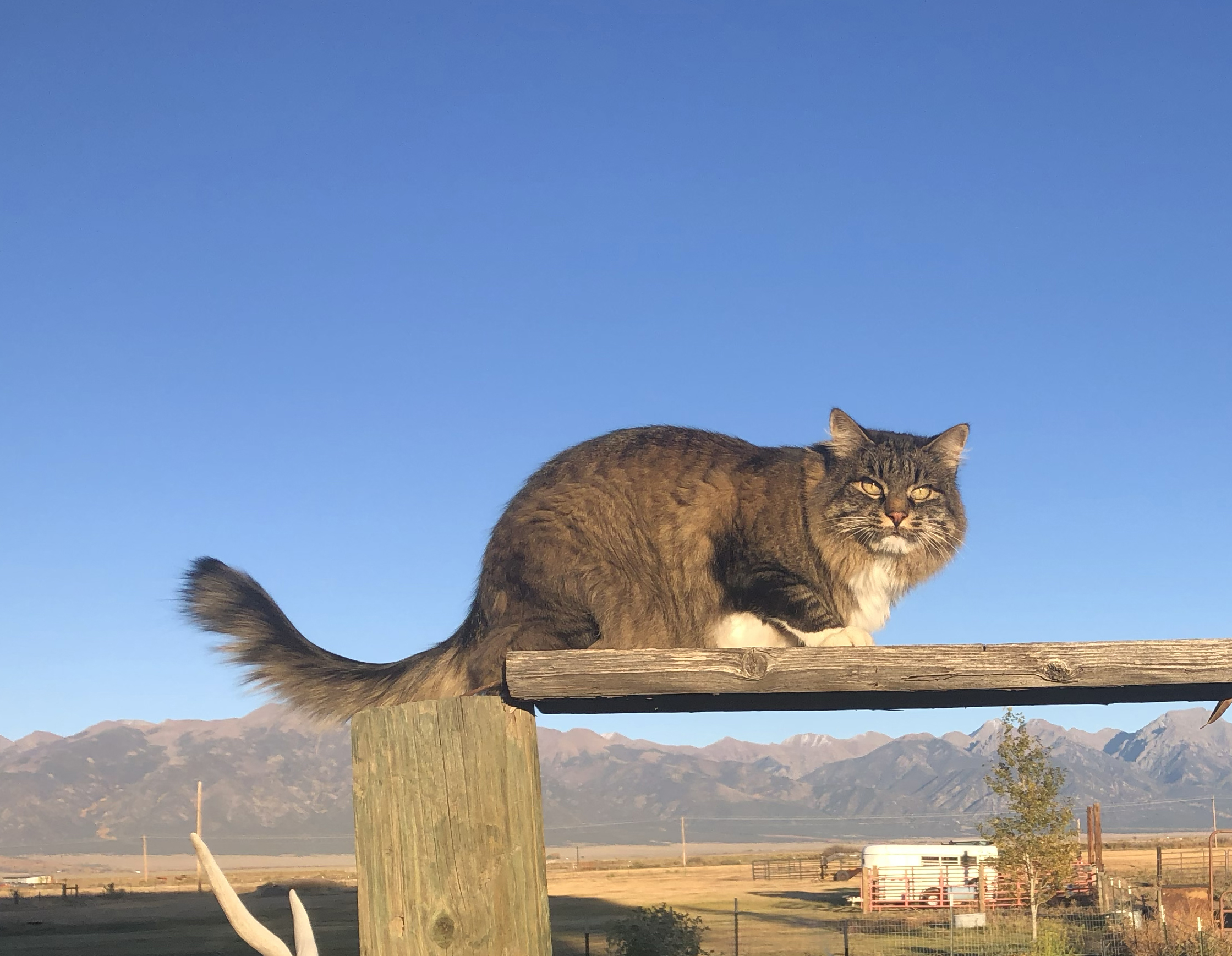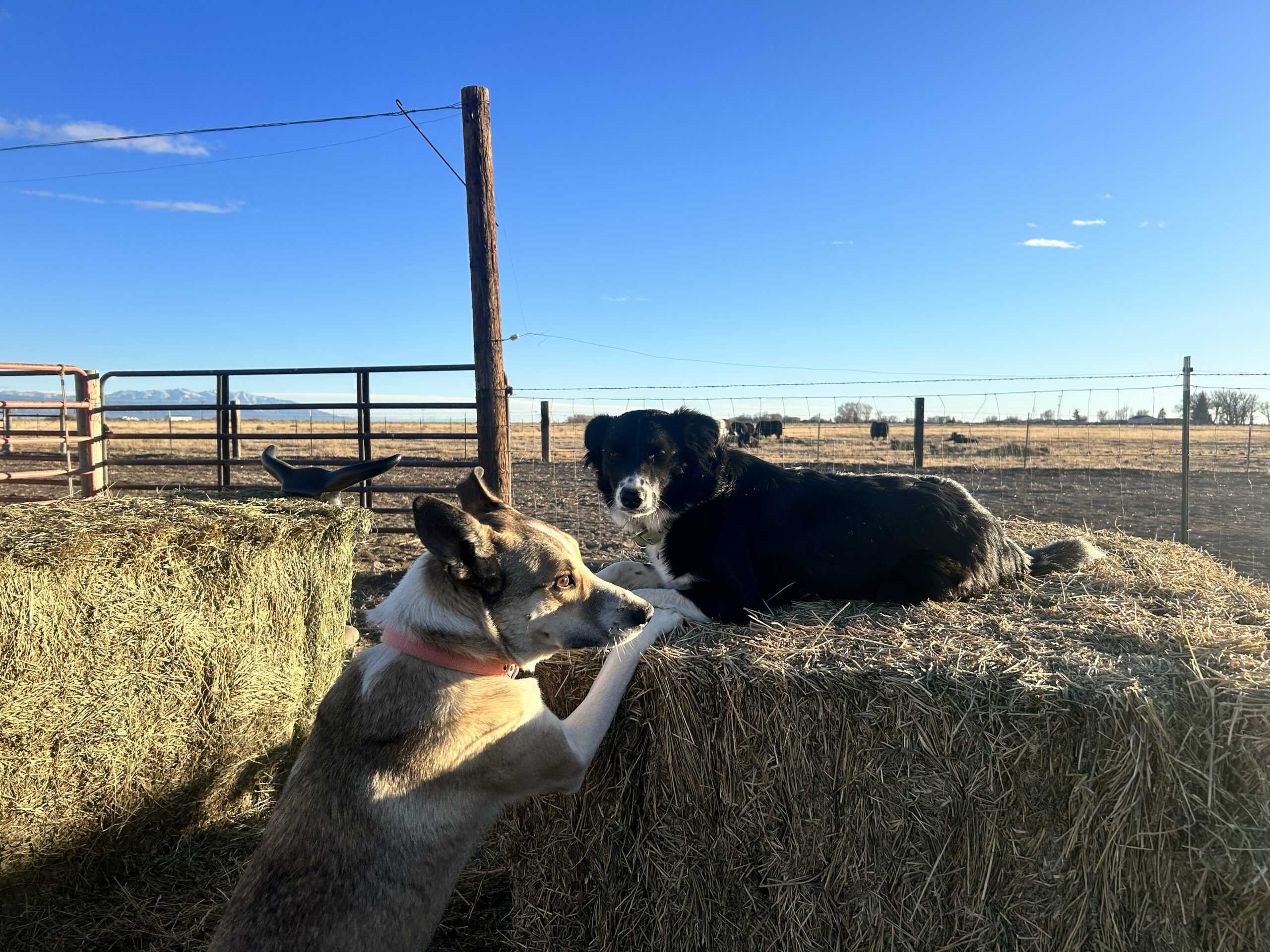 Our home and office in the San Luis Vally are graced with some impressive furry friends. These animals weave our life and work together, and the qualities they demonstrate daily form our Western Life Credo.
Like our horses, Dex and Red, we are social and want to form strong working relationships with our buyers and sellers, which are generative and enduring. We want to be your first choice in local real estate, which requires excellent communication and daily attention, something your horse will surely teach you.
Our yaks are tenacious, flexible, and responsive, all qualities that make a good real estate agent great.  Did we mention that they are highly photogenic? People are always stopping to take a gander at them,  This is how we want to help you market your property, getting as many eyes on it as possible with our in-house photography and drone services.
And Finally, we have our dogs; Dusty and Dalilah.  Our cat Boots, just keeps it all fun! Loyalty is their language and we witness and work to demonstrate that every day. We sure are truly blessed to live in such an inspiring landscape with such great role models.
Whether you enjoy mountain views, forest trails, clear creeks, or family-friendly skiing, the greater Salida Area and San Luis Valley offer unique shopping, diverse dining experiences, live music, and the arts. Did we mention six hot springs, star gazing, dune sledding, and world-class biking? To round it out, if you love to fish, hunt, or tour off-road, our mountains will move you!
Come and see what our Western Life has to offer and say hello to the crew!